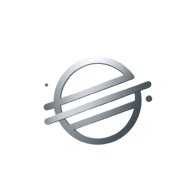 Web Development
Crafting bespoke websites that offer not only aesthetic appeal but also functionality and user-friendliness. From single-page applications to expansive e-commerce platforms, we've got you covered.
Application Development
Harnessing the power of cutting-edge technologies to build intuitive, high-performing, and engaging mobile applications for both Android and iOS platforms.
E-commerce Development
Building dynamic, secure, and user-friendly online stores equipped with features that drive sales and provide shoppers with an unmatched experience.
Database Management
From the initial setup to ongoing maintenance, our team ensures your data remains structured, secure, and accessible using platforms like MongoDB, MSSQL, and Firebase.
Frontend Mastery
Creating visually stunning and responsive user interfaces with impeccable user experience using React.js, Angular.js, and Vue.js
Backend Solutions
Robust and scalable backend solutions tailored for your business needs, ensuring seamless operations and data management using frameworks like Node.js, Django, and Flask.
Cloud Services
Leveraging the power of cloud computing to offer scalable, flexible, and cost-effective solutions, including deployments, migrations, and management on platforms like Google Cloud Storage.
API Integration & Development
Extending functionality and enhancing the scope of your applications by integrating third-party APIs and developing custom APIs for bespoke needs.
Support & Maintenance
Our commitment doesn't end at deployment. We offer ongoing support, updates, and maintenance to ensure your digital solutions remain optimal and up-to-date.
APPLICATION TYPES WE SPECIALIZE IN
FINANCE

NAVIGATION

SOCIAL

LIFESTYLE

E-COMMERCE

HEALTH

EDUCATION

PHOTOGRAPHY

TRAVEL

ENTERTAINMENT